RARE PEARL IN LARNACA
Nestled in the Cyprus Hills, Ayia Anna has all the charm of a traditional Greek stone village retaining much of its original flavour and quaintness of local character.
It enjoys the tranquillity of the countryside, where goats still graze untethered.
This is a unique house, built in an ageless Cypriot style with exposed stonewalls and wood beam ceilings.
Larnaca 4 bedroom stone mill house
The ground floor comprises a large open plan reception area, lounge and dining room that share a fireplace. French doors open onto a substantial veranda across the front of the house.
There is a double bedroom with separate shower room.
A fitted kitchen leads through to a study, which adjoins the utility room. An annexed single bedroom has a separate entrance off the covered back patio.
 
On the first floor, off the upper lounge area, there are two double ensuite bedrooms each with fitted wardrobes. The bedrooms open onto a generous shared balcony with attractive views of the wooded hillside and village. A small upstairs kitchen adjoins the sizable landing, which opens onto mezzanine terraces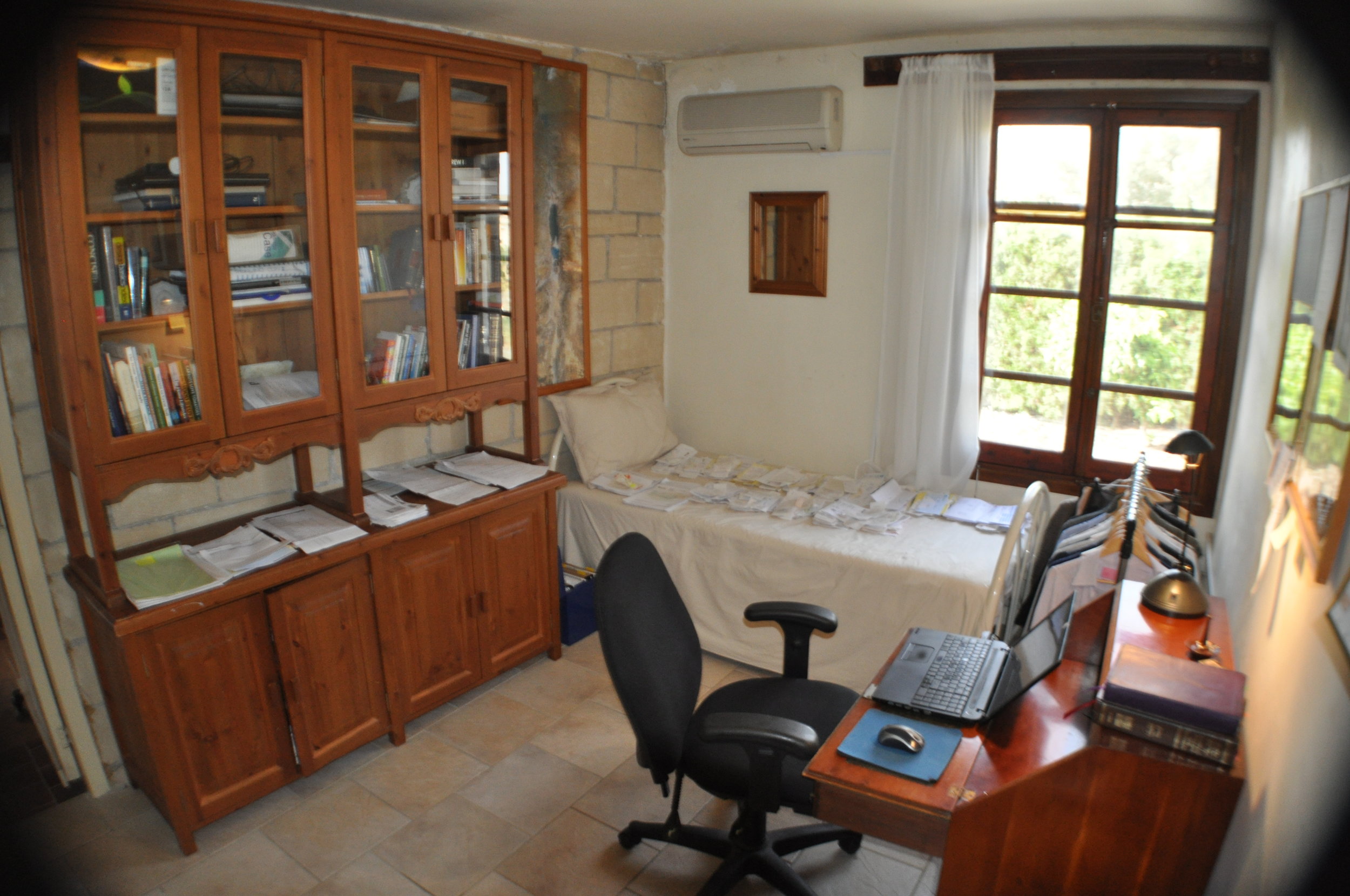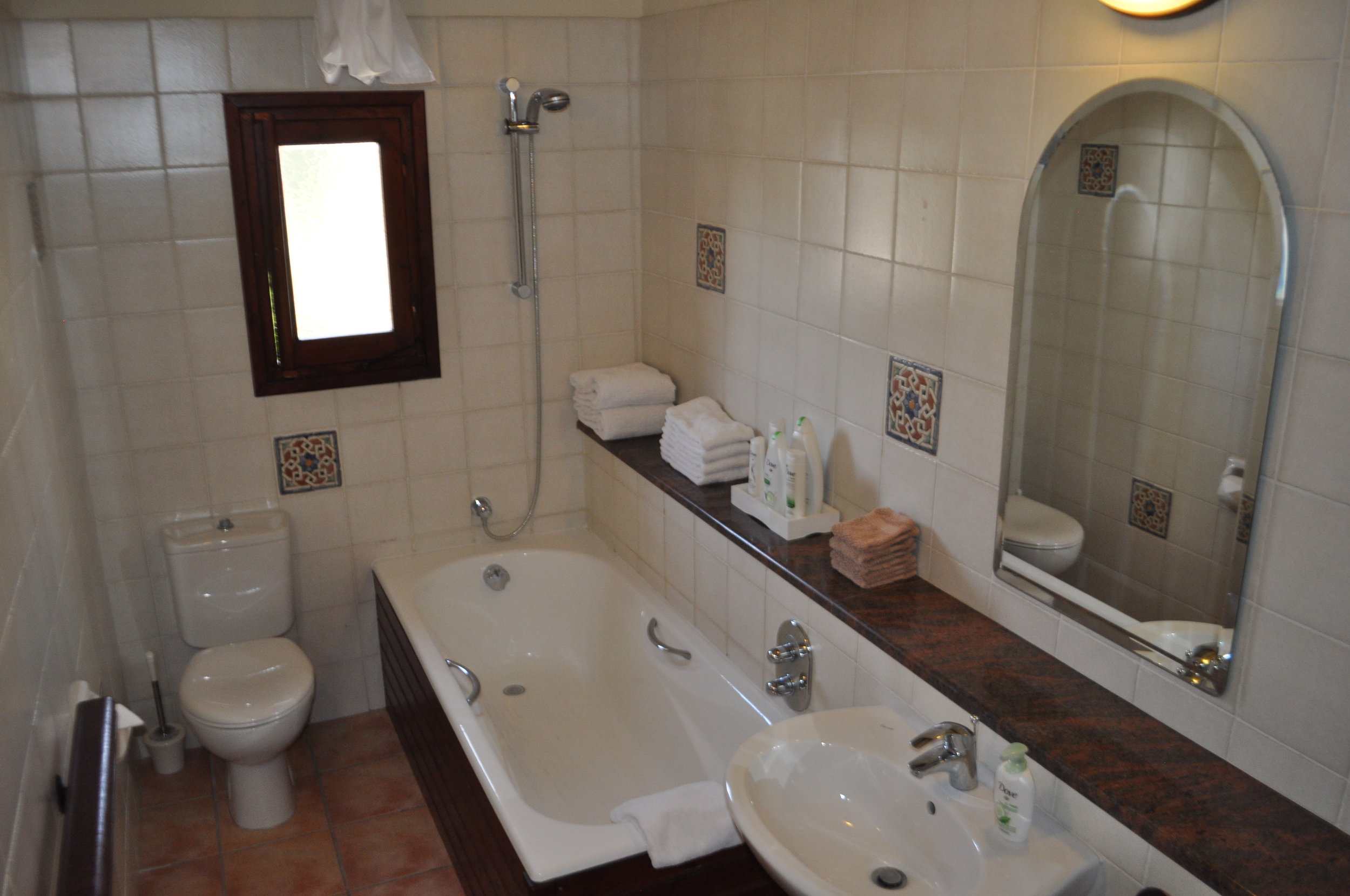 Key Features
Larnaca International Airport is a fifteen-minute 4 drive away.
Avoid the urban clamour but get to city centres quickly Nicosia is half an hour away, Limassol forty minutes and Larnaca a mere twenty.
The village acts as a dormitory to Larnaca and is ideally situated for easy access to both seaside beaches and the Troodos Mountains. The village has a mini-market and two excellent tavern restaurants.
There are air-conditioning units throughout, shuttered windows, parking shaded by a grapevine trellis and a traditional Cypriot BBQ wood oven.
The olive grove comprises more than 20 mature trees and alongside the house is a leafy lawned garden surrounded by fruit trees and a wooded hillside. A goat barn serves as an ample storage facility.
A 120m water well supplies house needs and the computer-controlled irrigation.
Building regulations permit the development of 90% of the 2,700m2 plot affording the possibility of subdivision Pet lovers will appreciate the 80m2 enclosed dog run.
The property is currently run part-time as an award winning B&B, demonstrating its potential form income generation as Business Investment
Price: €720,000
Title deeds
Are you interested by this house?
Do you want more information?
So come talk with us !
For more information you have the possibility to
contact us, email us or call us
if you want to read more details ProAct partnership expatriate advice just take a look at our blog
This property can qualify you as an overseas investor for a Cypriot and EU passport and nationality
If you are interested, and want more information about the benefits and how to get it :
CLICK ON THE BUTTON JUST BELOW